From floors to ceilings to walls, our interior products seal, provideimpact resistance and thermal and acoustic insulation between floors,as well as offer the all-important fire resistance to help contain fireand smoke in buildings. AIM's interior products for residential andcommercial buildings provide a number of solutions on which we arehappy to advise or give more technical information.
Modern buildings are constructed from a variety of materials oftenleading to small gaps or imperfections of fit; AIM's fire barriers aredesigned to close these internal gaps and voids to maintain the firecompartment lines. In addition to preventing the passage of fire, theyalso prevent the passage of smoke and greatly reduce airborne soundtransmission.
Raised Access Floor Fire Barriers for voids beneath raised access floors
AIM Raised Access Floor Barrier prevents the passage of flame and smoke through the under-floor cavity for at least the period of fire rating specified. AIM Raised Access Floor Barrier is made from high density Rockwool stone wool slab, faced with Class 0 impervious foil facing on both sides. It is available cut to size or in slabs suitable for cutting on site.
---
HD Thermal Break Strip
High density mineral wool isolation strip for cladding and roofing.

AIM HD Thermal Break Strip is manufactured from high density rock wool strips faced on both sides with glass tissue (alternatively Class O aluminium foil may be specified as a facing). It is used in a range of applications to prevent cold bridging.
---
Fire Stop Strip
Fire and smoke stop for linear gaps or imperfections of fit in buildings.

AIM Fire Stop Strip is made from high density, Rockwool stonewool and is permanently held in place by compression without the need for adhesive or intumescent mastic. It prevents the passage of flame and smoke through the void that is being fire stopped.
---
Soffit liner building boards
Soffit liners to reduce heat loss.

AIM High Impact Soffit Liner Boards offer excellent impact resistance and are used to provide an insulated external lining to soffits. They can also be used as internal linings for walls and ceilings, especially where robustness is required. They are available with a choice of insulation backing boards, typically Stonewool or rigid foams such as phenolic, PIR or XPS.
---
Tenmat Linear Gap Seals
Tenmat's FF108 Linear Gap Seals are fully intumescent linear firestop seals tested to EN 1366-4. The durable seals are installed under compression and can accept up to 50% movement. They are equally suited to both vertical and horizontal joints. The seals offer up to 4-hour (EI240) fire rating for joints in fire rated walls and floors.
---
---
Our Partners & Affiliates
---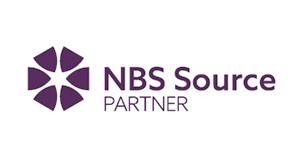 AIM are partners with NBS. Our products can be found on NBS Source and have been authored to NBS specification standards and have both CAWS and Uniclass 2015 classifications.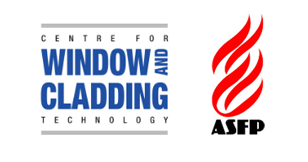 AIM are members of Centre for Window and Cladding Technology & ASFP.